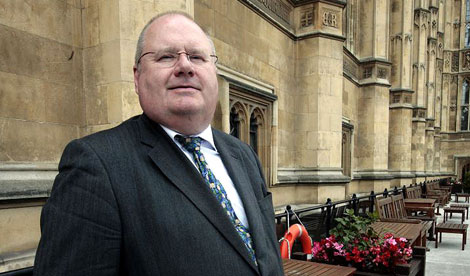 I have not quite made my mind up about 'open primaries', but I was annoyed to read Eric Pickles' comments in his
article
regarding the Totens 'open primary', where he said:
"Predictably, an adjoining Liberal Democrat MP, protective of the old system that keeps power in the hands of the chosen few, urged people to mess up the selection; hardly positive politics from a once-progressive party."
How hypocritical are those comments? How can the Liberal Democrats be said to be protective of the old system? We are the only party to truly advocate a fundamental change to the political system, calling for a change to voting, amongst many things. The Tories are the dinosaurs of political change, they would not want the type of reforms we propose as it would take the unequal power base away from them, and make the power truly representative of what the voters want.
There are obvious concerns around the political parties using 'open primaries' to get the supposed 'weaker' candidates in, but as I said, I have yet to properly formalise a view around 'open primaries'. However, it is unbelievably rich for Pickles to preach this and belong to a party that still supports the unequal first past the post system.
The Liberal Democrats are the only progressive party, Pickles' comments just further show the hypocritical nature of the Tories.